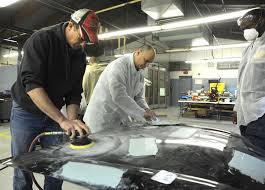 AUTO BODY REPAIR
Le Limo Limousine, the area's premier luxury livery service is looking for an auto body repair technician.
We need a diligent, meticulous, skilled body repair tech with the ability to perform light collision work along with repairing dents and dings on our buses, vans. limos and sedans.
Candidate must have a serious commitment to top-notch quality. Must have tools and previous experience. We are a very busy shop with vehicles that are often in need of quick turn repairs.
Flexible part time hours. You can work nights as a second job.
To apply email your qualifications and availability  andrew@lelimo.com  or fill out the application form below or call Andrew at 508-842-4790.