Whether you need a ride from Arlington to the airport, from Medford to the Millennium Bostonian Hotel or from Somerville to Sweet Cheeks, Le Limo is offers 24/7 service to fulfill all your livery needs. With Le Limo fleet of thirty vehicles you can get a customizable solutions for your travel needs.
Originally a village of Cambridge, Arlington, Massachusetts was settled by European colonists in 1635. Arlington was the setting for two feature films: The Out-of-Towners, starring Steve Martin and Goldie Hawn, and Once Around, starring Richard Dreyfuss and Holly Hunter.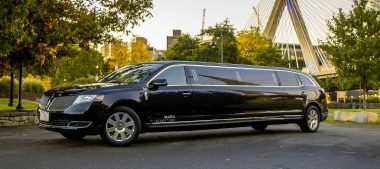 Parks in town include:
Menotomy Rocks Park
Spy Pond Park
Some restaurants of note in Arlington:
Jimmys Steak House
Bistro Duet
Tango Restaurant
Menotomy Grill & Tavern
Home to Tufts University, Medford was one a part of separated from Cambridge in 1807 after a bridge dispute, and became part of Boston in 1874. At the Simpson's Tavern in the late 19th century, local resident James Pierpont wrote "Jingle Bells" after watching a sleigh race through town. Lydia Maria Child later wrote a poem about here trip to her grandmother's through the town, it became the now the classic song "Over the River and Through the Woods."
Medford has a litany of highly-rated affordable dining options:
Tenoch Mexican
Bob's Italian Foods & Catering
Fruition Vegan Kitchen
Oasis Brazilian Steakhouse
Nappi's Restaurant
Somerville was first settled in 1629 as part of Charlestown. Rather than a single downtown area. Somerville is filled with several vibrant squares that are centers for business and entertainment. Notable examples include Assembly Square, Davis Square and Union Square.
Some of the more popular night spots include:
The Dark Horse Public House
Blues Union
Backbar
Casa B Tapas and Cocktail & Rum Bar
Green Street
Brass Union
Aeronaut Brewing Company
Of course Johnny D's was a well know Somerville night spot before closing in 2016
Le Limo offers limousine service in Arlington, Medford and Somerville 24 hours a day, 7 days a week! Whether you're going for a night life experience, a restaurant, a sporting event, a wedding or a trip to Logan airport, Le Limo's flexible fleet means that we can customize a package that fits your needs.
Return to an Era of Unparalleled Luxury, call us at 800-287-8970 or e-mail us.