Burlington, Woburn, and Wakefield Limousines and Party Buses Service in Massachusetts
Whether you need a limo ride from Burlington to the Berkeley Performance Center or from Wakefield to Whiskey Saigon or from Wakefield to the Waterfront, Le Limo has the perfect transportation package for you and your party. With Le Limo's fleet of eighteen vehicles from sedans and SUVs to limos and party buses, rides for 1 to 39 passengers, you can get a customized travel solution that fits your requirements.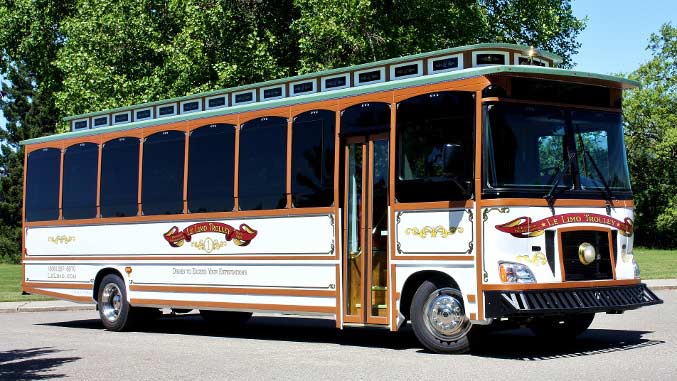 Burlington
Burlington, Massachusetts was first settled in 1641. Once a quiet town, the community saw both a population and business explosion when Route 128 was built in the 1950.
The town is home to many outstanding restaurants including:
L'Andana
Season 52
Capital Grille
The Bancroft
Strega
Woburn
When it was first incorporated in 1642, the town included the towns of Woburn, Winchester, Burlington, and parts of Stoneham and Wilmington. The town got its name from Woburn, Bedfordshire in England.
Here is a partial list of some of the event venues in town:
Corinthian Hall
Montvale Plaza
Griffin Photography Museum
The Whittemore-Robbins House
Cary Hall
Wakefield
Before it became Wakefield, Massachusetts, the town was originally known as Lynn Village, the town officially separated from Lynn and later incorporated as Reading in 1644. The community is divided into 7 neighborhoods Greenwood, Woodville, Downtown/Wakefield Square, West Side, East Side, Lakeside and Montrose.
Wakefield has almost 100 sites listed on the National Register of Historic Places. To give you a small glimpse here are some of the registered sites:
Beacon Street Tomb
Breakheart Reservation
Emerson-Franklin Poole House
Charles Jordan House
Wakefield Upper Depot
Burlington, Woburn and Wakefield residents have been using Le Limo for their transportation needs since 1986. Whether it's a ride to Logan, a wedding, a night on the town, casino trip, etc., the company choose as The Best of Boston by Boston Magazine, provides limousine service  24 hours a day, 7 days a week.
Return to an Era of Unparalleled Luxury, call us at 800-287-8970 or e-mail us.