Your bridesmaids pretended to love the dresses you picked for them, they were there to support your decisions, they basically were there for you every step of the way, they deserve much more than the usual picture frame or sewing kit. We scoured the web and found the best gift ideas that a bride could give a bridesmaid. Here's a list of the favorites.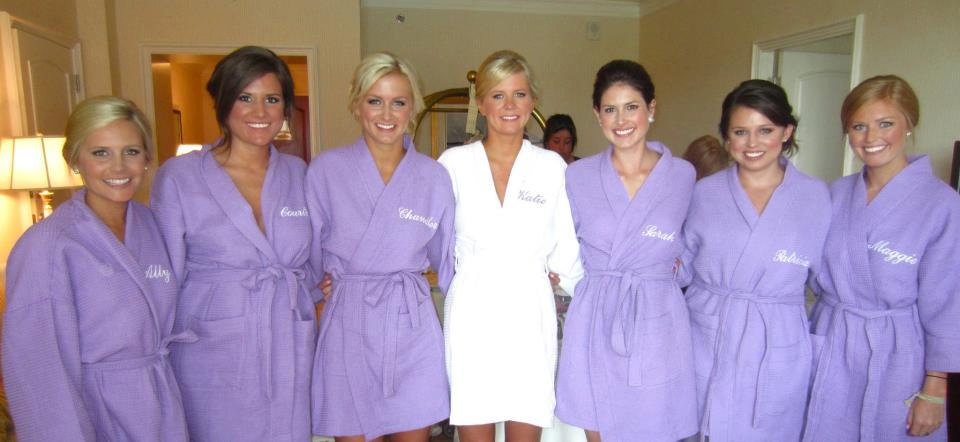 Jewelry – charm bracelet, earrings, necklace, ring can all work
Tickets to a musical or dinner theater
Movie theater gift certificate
An e-reader like a Kindle Fire or iPad
A bottle of wine or champagne
Glassware set, wine or champagne glasses
A comfy monogrammed robe
Silk pajamas
Personalized stationery
A monogrammed set of bath towels
A scented candle
A designer clutch
Gift certificate for a spa day
A cosmetic bag
A monogrammed nightshirt
A vase, you can even add the first bouquet of flowers
A travel kit with her initials
An engraved wine box or wine bag, you can even fill it with a bottle
A gift certificate to a favorite restaurant
Decadent chocolates
A fancy picnic basket
Of course your bridesmaids will be honored just to be part of your wedding. But if you looking to find a special way to say thank you, we think these ideas will help. Enjoy the day.