Create a Legendary Prom Night!!!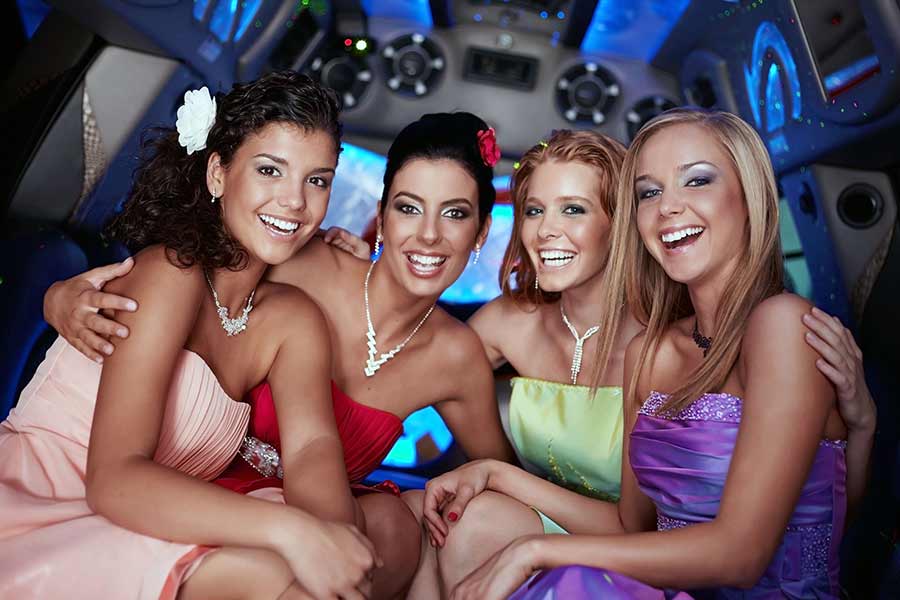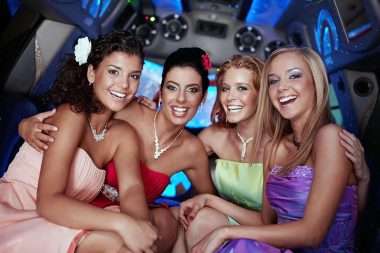 Your prom is a lifelong memory. It's an event that you are likely to cherish indefinitely. Make it special, make it elegant, make it luxurious, make it Le Limo. This is the ultimate opportunity to pamper yourself and indulge in luxury. At Le Limo we have options for every size group; whether you need a limousine for 6, a Mercedes Sprinter, a party bus for up to 39-passenger or our show-stopping custom-built trolley that holds 35, we have something that right for you.
Tips on How to Pick a Prom Limo Company
Before you hire a limo company, we strongly urge you to check out the reviews online and that you inspect the vehicle in person. Is the limo new? Is it clean? Is it beautiful? You may check for yourself by scheduling an appointment by phone 508-842-4790 to visit our Shrewsbury headquarters on 224 Cherry Street.
May weekend dates book up super-fast. Call us for more information or to book your ride 800-287-8970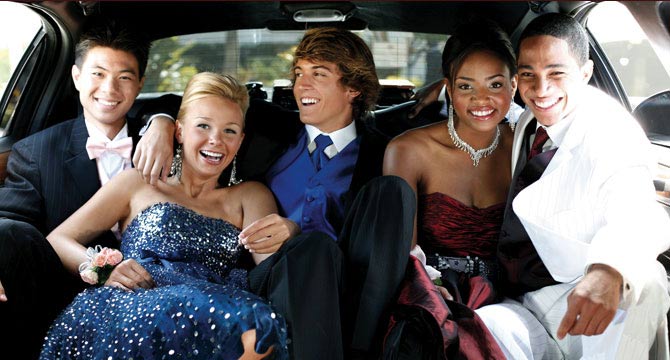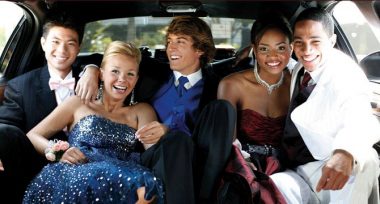 ---
Prom Rules
P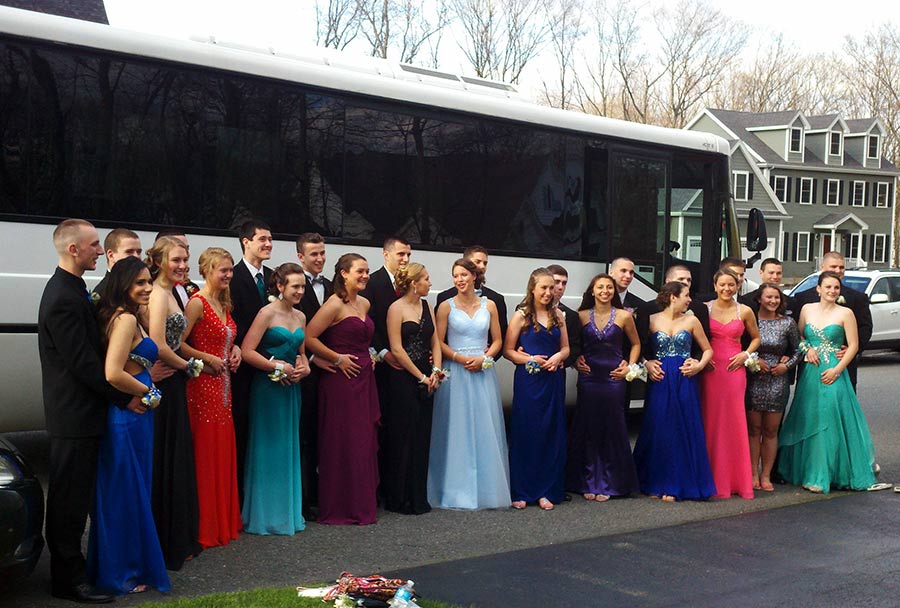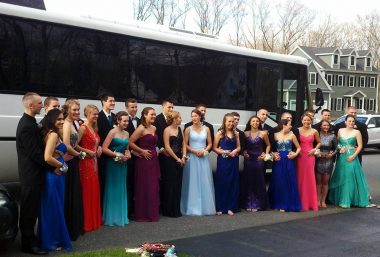 rom Rentals are available all year long. In order to properly place a reservation, there are a few things you must know in advance.
You must be over 18 to place the reservation or a parent or guardian must call for you.
A non-refundable deposit is required to hold a vehicle.
The non-refundable deposit can be in cash, check or a major credit card.
All balances must be paid in full prior to the event or in CASH ONLY at the first pick up location.
No beverages are allowed in the vehicle. Not that your child would be the offended party, but water, gin, vodka and rum look amazingly similar in a water bottle.
Recommended (not mandatory) gratuities are included in all pricing.
Chauffeurs will not deviate from the printed itinerary once they leave our facility on the day of your event for the safety of our passengers.
We are not allowed to transport minors over state lines without parental approval (for each passenger).
All bags are stored in the trunks or rear cargo areas.
If any alcohol or illegal drugs are discovered in our vehicles the trip will be immediately terminated and the contact parent/guardian is called to pick up the passengers. All monies are forfeited.
We require a prom contract to be signed by each passenger/parent/guardian prior to being allowed on the vehicle. This can be downloaded ahead of time at Le Limo Prom Contract.
We will need a passenger manifest (list of names) prior to the event for the chauffeur. This can even be emailed the day of the event.
Designate one person to be the point of contact for your reservation. Make sure you collect all deposits and balances in advance from all passengers. Once a reservation is made it can be altered and vehicle types can be changed if available. All deposits are non-refundable but are transferable.
While we put tremendous emphasis on providing luxury transportation option for all our clients, our top priority is safety, and we are laser-focused on safety during prom season.