Le Limo's Custom-Built Trolley is a true show stopper, equipped to seat up to 35 passengers. This vehicle is draped in elegance and while the exterior may have the San Francisco trolley look, the inside takes luxury to a whole other dimension.
This trolley has:
Wood grain
Exterior trim
LED accent lighting
Gold-leaf graphics
White oak interior trim
Brass hand rails
Brass bell with pull ringer
Mini bar
Leather perimeter seating
Premium sound system
Mobility EDSS Front Destination digital messaging.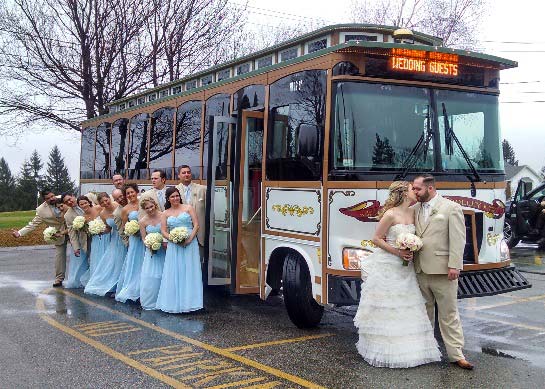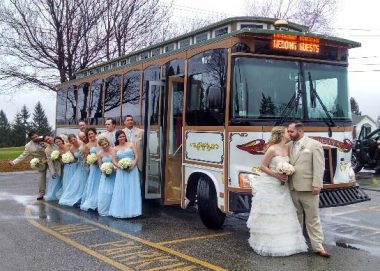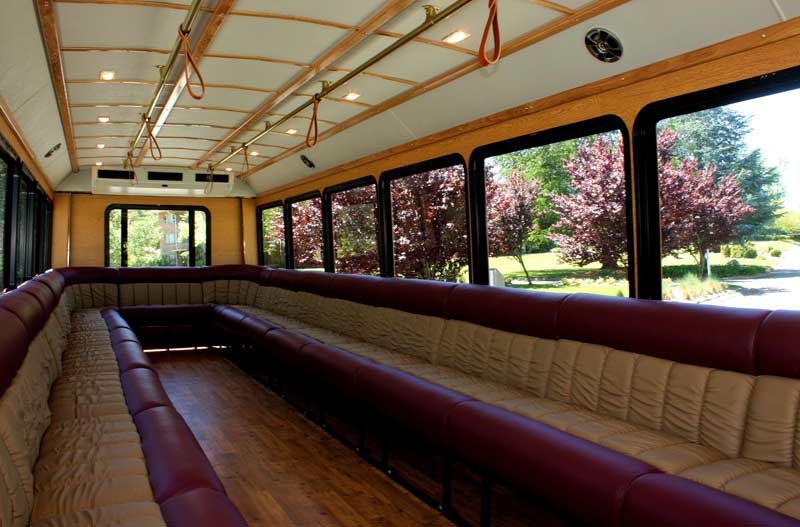 Custom designed by Cable Car Classics in San Francisco, CA, our trolley is the first of its kind in the country and it is literally a show piece for the manufacturer!
While you can use this for any occasion, our trolley is very popular with brides and grooms who want a worry-free, safe transportation option for their families and members of the wedding party.