Vintage 1960 Rolls Royce Silver Cloud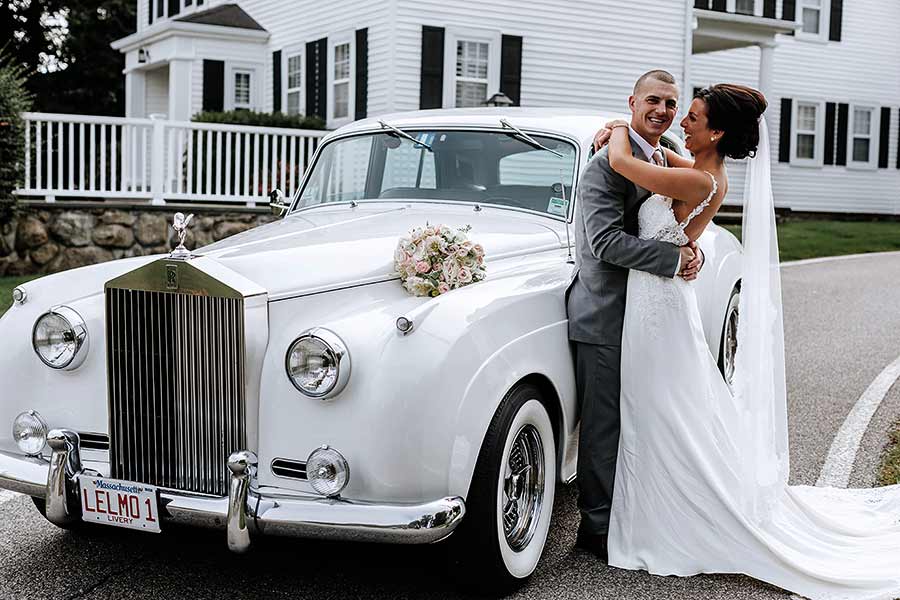 If style, refinement and timeless elegance are your thing then our snow white Vintage 1960 Rolls Royce Silver Cloud is sure to fit the bill. The Rolls makes a fine companion in wedding photos and the distinct ageless design means your pictures don't look dated as your anniversaries accumulate and your love grows stronger you'll have images that bring on enduring memories of authentic sophistication.
Our fully restored Rolls features:
Dove grey leather interior
Beautiful buried walnut trim
A/C for those hot summer weddings.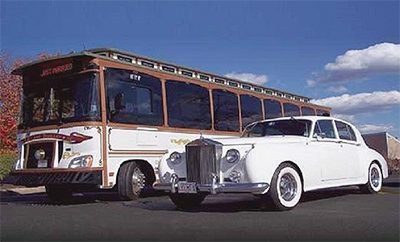 It is a favorite with our brides and grooms who want their photographs and memories to be a symbol of a truly extraordinary day.
The Rolls pairs nicely with our Custom-built Trolley. Wedding organizers will have the bride and groom in the Rolls while the wedding party and immediate family travel in the Trolley.
Classic Stretch Rolls Royce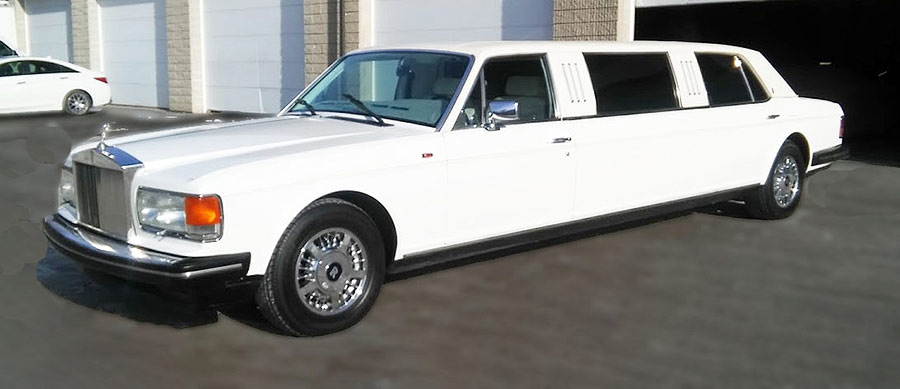 Rolls Royce has been making world-class automobiles for over a century and their limousines serves as a symbol of enduring luxury and style.
The unique appearance of our classic Rolls Royce Limousine makes this vehicle stand out from the crowd and it is sure to leave a memorable impression. The Rolls Stretch is especially popular for special occasions such as:
Weddings
Anniversaries
Birthdays
Quinceaneras
Proms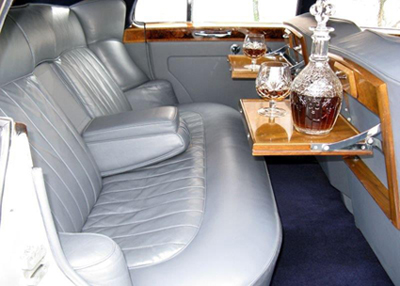 One of the terrific aspects about Rolls Royce Limousines is that contemporary vehicle amenities are offered even though a Rolls Royce is considered to be a classic limo.
These 4-passenger limousines feature:
V-12 engine
Full power accessories
Integrated communication system
DVD-system
Surround-sound audio system
All while maintaining the classic look and feel of a traditional Rolls Royce Limo.