Vintage 1960 Rolls Royce Silver Cloud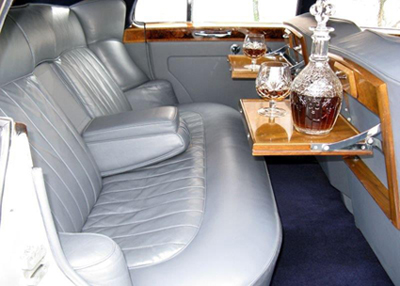 If style, refinement and timeless elegance are your thing then our snow white Vintage 1960 Rolls Royce Silver Cloud is sure to fit the bill. The Rolls makes a fine companion in wedding photos and the distinct ageless design means your pictures don't look dated as your anniversaries accumulate and your love grows stronger you'll have images that bring on enduring memories of authentic sophistication.
Our fully restored Rolls features:
Dove grey leather interior
Beautiful buried walnut trim
A/C for those hot summer weddings.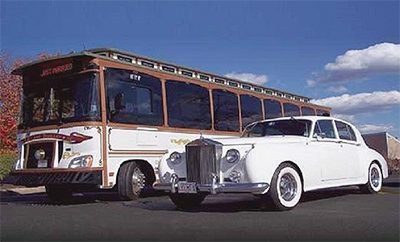 It is a favorite with our brides and grooms who want their photographs and memories to be a symbol of a truly extraordinary day.
The Rolls pairs nicely with our Custom-built Trolley. Wedding organizers will have the bride and groom in the Rolls while the wedding party and immediate family travel in the Trolley.
1933 Dodge Brothers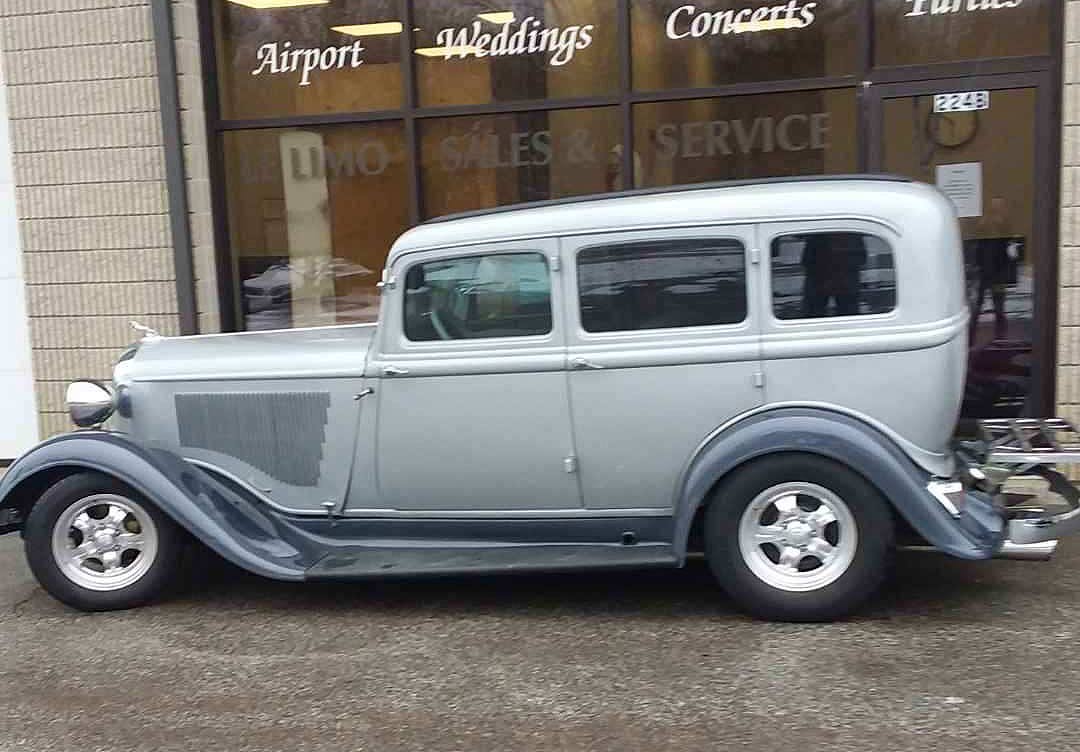 This rare vehicle is a genuine classic car with a new upgraded interior. This Dodge Brothers vintage ride was recently rebuilt with a Chevy engine which only has traveled 2,000 miles. Combined with the modern drivetrain and braking system these updates ensure that you get to the venue on time.
The front windshield actually opens at the bottom for that great vintage look.
Elegantly painted silver over charcoal, the hood ornament is sterling silver.
Our 1933 classic is a great remarkable way to make a statement on your special day.
In 1933 the average cost of a house was $5,750 ($18 per month to rent a house). Gas was 10 cents a gallon and a loaf of bread was 7 cents.
Bentley