For teens, on prom day, there is usually an abundance of opportunities and peer pressure to partake in sex, drugs and alcohol. Be smart: don't do anything you don't want to do. It's okay to say "No." Your real friends will still respect you.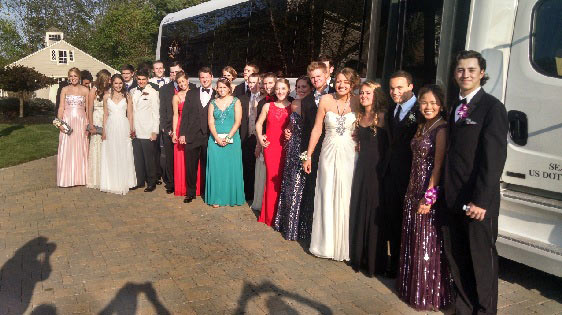 Some things to keep in mind for the day of the prom:
If you're driving, make sure you know the roads and make sure your ride is ready to go. Verify that you have enough gas and check your directions and start times. Some schools no longer let students in if they arrive late to prom.
Have your phone charged and keep it with you.
Don't leave a drink unattended or take a new beverage from someone you don't know. If your glass is ever left alone, just get a new one.
Never ride in a car with someone who is impaired in anyway. Tell the driver not to speed and ask them not to text while driving. They need to drive safely and alertly.
If you're driving, limit the number of passengers. Statistics for teens, show that as the number of passengers increases, the risk of getting into a collision increases.
WEAR SEATBELTS! According to the Nation Highway Traffic Safety Administration, in 70% of prom deaths drivers and passengers were not wearing seat belts.
Have a plan to call for help. Whether it's a parent, aunt, uncle or other adult, have an escape plan if you feel you're in an uncomfortable situation. Have a safe harbor plan and don't be afraid to use it. Your parents will not complain about you being too safe. Trust your instinct and don't take chances.
Your prom night is a lifelong memory, be safe.
If you have questions or need to set up a ride, give us a call 508-842-4790.