Whether you need a sedan, an SUV, a limo, a party bus, or something else, you want to make sure your livery company meets, or ideally exceeds, your expectations. While you're shopping around for a chauffeured ride, you need to ask companies other questions besides, "How much does it cost?" You want to pick a safe, reliable, comfortable option that suits your needs. Here's a list of questions you should ask before you hire a company.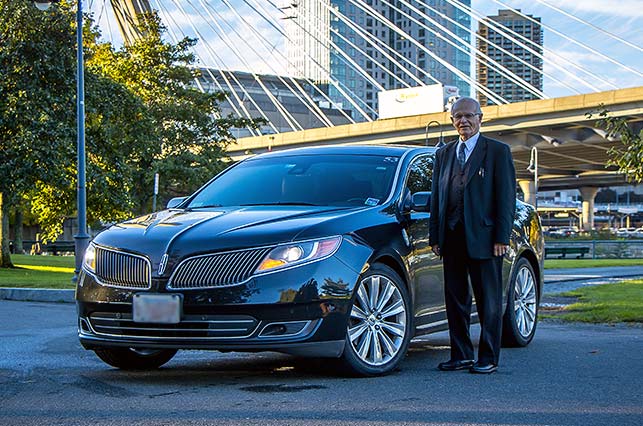 1. Do you use your own cars?
There's a growing trend of web sites and apps that are basically just marketing companies that sell limo services. They will hook you up with a limo company, but there will likely be a commission added to your quote to pay those marketers. When you deal directly with the companies who own their own vehicles, you'll likely pay less.
2. What vehicles are in your fleet?
The average livery company in Massachusetts has 5 cars. So if you're looking for a party bus, Mercedes Sprinter, limo, specialty car or another option, you want to ask and make sure that the company has the right ride for you.
3. What do you do to ensure my safety?
The most diligent companies have a variety of safety precautions that they go through. There are a multitude of state and federal guidelines that are required to ensure that your ride is safe. From background checks and drug screening of the drivers to DOT adherence and commercial liability and collision insurance, you need to make sure that the company puts safety first. Additionally, what insurance coverage do they have. Are you covered if your driver gets in an accident?
4. What services do you offer?
The best companies have an extensive fleet that can fulfill your every need. Whether you're looking for upscale wedding service or a party bus for a night out, make sure that the company you hire is experienced in performing the logistics needed for your event. There's a lot of nuance and details involved with a lot of the services. From prom and sporting events to sweet 16 and casinos, there are guidelines that need to be followed. For example, there are opportunities for comp pages at casinos, special treatment at nightclubs, red carpet rituals for the bride, etc. But only experience limo companies know how to sweat every detail to help you take advantage of the best opportunities.
5. Do you have references?
Check out online review sites and ask friends. You can also do a quick search on the Better Business Bureau's web site or check the company's grade on Angie's List. You may also want to check out testimonials online to see what kind of feedback the limo company gets from customers. Find out what others are saying.
6. How are the cars maintained?
It seems obvious but taking care of the cars is expensive. And unfortunately, smaller struggling companies may try to cut corners in that area. Ask if they have a comprehensive maintenance program. Do they have their own mechanic? Is there a plan in place that insures thorough upkeep and repairs for all vehicles?
7. How long have you been in business?
Only companies with experience can offer you the in-depth attention to detail that can provide you with a first-class, worry-free ride. Focusing on every detail of your trip requires the limo company to understand the finer points of providing service excellence. You want a company that will help you Return to an Era of Unparalleled Luxury.
Of course Le Limo is in the top echelon when it comes to providing these assurances. Since 1986, we've been setting the bar for luxury by using our own fleet of vehicles that are maintained to exceed government guidelines. We're proud of our reputation for being the best, give us a call at 800-287-8970 and we'll prove to you how Le Limo does things better.