To quote Jerry Seinfeld, "What does it take to get a cab driver's license? I think all you need is a face." There is a difference between a driver and a chauffeur. These days professional drivers that are in the people transport business extend beyond cab drivers. Here is a guideline to help you understand the difference between a driver and a chauffeur.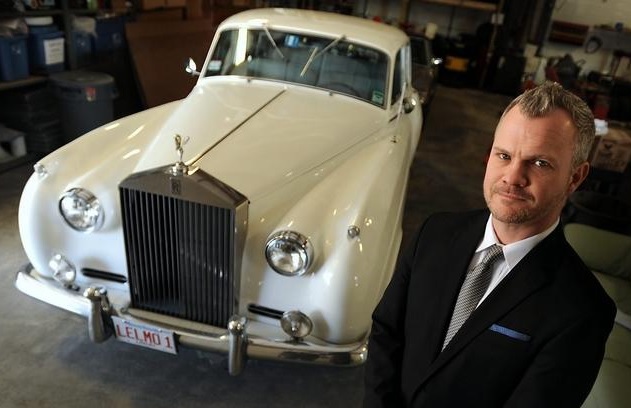 A Driver's Goal is to get done a quickly as possible in order to make the most money possible. Chauffeurs go the extra mile. Chauffeurs are trained to respond to every need of their passengers. The limo company's goal is to make a great overall impression.
Chauffeurs are Professionally Trained. Drivers are simply required to have a regular Class D driver's license. If you drive for one of the app providers well then you also need a car! Most livery companies will do an extensive background check looking at both the applicant's criminal record and driving record. Many livery companies will have their applicants drug tested before they start and then be subject to random drug testing.
Chauffeurs Emphasize Safety. While a driver is motivated to get passengers from point to point as quickly as possible, livery companies prioritized safety. For limousines and party buses, there are strick guidelines for passenger count, safety guidelines, DOT regulations and DPU laws. Additionally limo companies have comprehensive insurance as required by the Massachusetts law.
Chauffeurs Accentuate Service. For drivers a passenger is just a "fare." For chauffeurs the passenger is a customer. They proudly represent their company and they realize that their livelihood depends on satisfying the customer.
Here's a glimpse at the feedback we get from our customers.
"I've used LeLimo several times, buses for special events and limos for airport runs and nights out, quite simply they are in rare air. LeLimo is one of the elite companies when it comes to service, class and elegance. I've found nothing better. Keep up the superior work! "
"Wherever I looked online these guys were getting 5 stars. Office staff, vehicles, cleanliness, drivers, performance and you know what? It's all accurate. There's nothing they didn't do. They do everything the right way."
"Timely, proficient, excellent service. From booking to drop off. This company is fantastic. Thanks Le Limo!!!"
"I was so happy that I picked this company. It was great to work with them, they reviewed every single detail. The driver, Allan was awesome and he was on top of everything and even recommended a place for picture taking. I hired them and even my husband said, "These guys are fantastic." Thank you Le Limo!!"
Le Limo's chauffeurs set the standard for luxury transportation in the Boston, MetroWest, Worcester area. There's a reason we get showered with accolades, get 5 star rating and awards for overall service excellence. Our mission is to return you to an Era of Unparalleled Luxury.