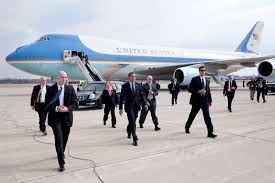 The key to insuring that your company's needs are met by the livery company you hire is to check out their fleet. At Le Limo, we designed our vehicle mix based on the need of the corporate traveler. We have
Sedans
,
SUVs
,
Limousines
,
Mercedes Sprinters
and
Executive Coaches
that can help you coordinate travel for 1 to dozens of passengers in a single vehicle.
Corporate transportation services run the gambit from airport trips to large corporate functions. Le Limo has options to fulfill those needs. Our chauffeurs are professionally-trained and customer-focused. They are attuned to the wants and needs of the corporate traveler and they recognize the importance of getting passengers to their final destination point as scheduled.
Le Limo offers reliable, luxurious ground transportation that is hassle free. Our vehicles are impeccably clean and meticulously maintained. We have an in-house detail team that makes sure that every car, limo or coach gets scrubbed down and cleaned inside and out before it goes out for the day's runs. We have our own certified mechanics, so routine maintenance is done on a schedule that meets or exceeds the manufactures' expectations.
By having our own repair facility at our headquarters, we have more vehicle uptime than any other company in the area. In the office we have a team of experts that work the booking system and oversee the logistics to make reserving your car simple and trouble free. We have representatives available 24/7, so whenever you need customer service, we're available. Our reservation staff will assist you in reviewing vehicle selection and rates, as well as, confirming availability and schedule.
At Le Limo we go to great lengths to ensure that all your needs are stringently adhered to. To help you stay on track, we keep an eye on area traffic issues and flight schedule variations. We stay alert to weather changes and local events that may impact your trip.
On the safety front, all our vehicles are inspected regularly and they meet or exceed Department of Transpiration regulations. Every limousine, bus, coach and trolleys are equipped with fire extinguishers. Plus we have a $2,000,000 liability policy to help re-mediate any issues that may arise for our passengers.
Le Limo opened in 1986, so we have a lot of experience under our belt. We have drivers that have been working for us for decades. We provide the unparalleled professionalism, expertise, and dependability that you should expect from an established company. Our goal is to help you return to an era of unparalleled luxury.