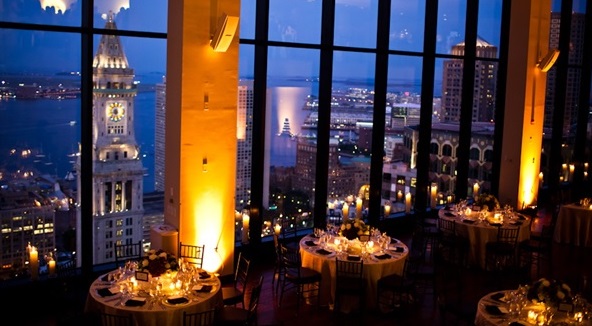 1. Do you have my date available?
It's pretty much a moot point if someone has already booked the space.
2. How many people does the space hold?
Ask about the capacity for cocktails hour, standing space and seating for dinner.
3. What's the fee for renting the space and what does that fee include?
Find out if your rental fee includes just the room or does it cover, tables, chairs, linens, bar set up, setup, cleanup, etc.
4. How many parking spaces are available for guests?
This is one of those overlooked questions that could be demoralizing if they can't fit the vehicles for all your guests.
5. If you have your ceremony and reception in the same space, is there a strategy and flow to move guests? How much time do you need to transition from one activity to another?
Make sure that there's a logical time frame from ceremony to reception. Do you need to plan on 2 hours for cocktails while the room gets reconfigured?
6. If part of the plan is to be outside, is there an option to move inside with limited notice if there's a weather problem?
Isn't it ironic? Like rain on your wedding day…make sure you're covered.
7. Is there a suite or dressing room for the bride and groom?
You need to get ready, but do they have space for you to do that at the venue?
8. On the money front, how much is the deposit? When is the balance due? What forms of payment to you take? What's your cancellation policy?
It's important to know how much you're committing financial to the space. There may be advantages to you if you pay be credit card because you may be able to cancel the charge if something goes wrong. There are also benefits to the venue if you don't use a card, because they can avoid paying credit card fees.
Ask the questions so you know everything you need know before you make a financial commitment. Your emotional commitment is to your future spouse not to the venue. Do what's best for you, air all your concerns before you finalize your plans. Most off all have fun on your special day.