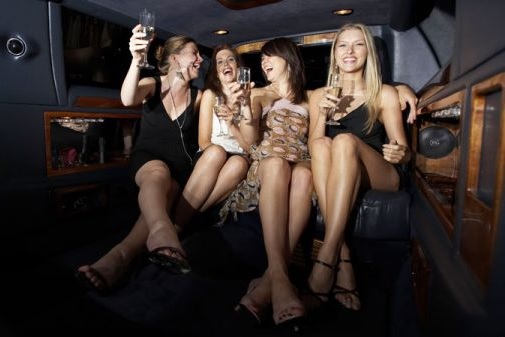 Getting the right limo often depends on making sure you give the limousine company all the proper information. Here's a list of the facts we recommend you have prior to calling to make a reservation.
They need to know the type of event. Do you want to hire them for a Wedding, Bachelor/Bachelorette Party, Airport Transfer, Point-to-Point Transfer, Night Out, Birthday Party, Sweet 16, Tour, Casino Trip, Concert, Prom, Meeting or Special Event. Some rentals have minimum hour requirements and some are just a set fee.

This information helps the company plan your trip. They may offer Scavenger Hunts for a Sweet 16 or Bachelorette Party. They may offer red carpet service for the bride. There could be special comp packages at casinos or VIP treatment packages and free passes at night clubs.

Tell them the date of your event and how long do you need your rental to be. The date is important even if you're just looking for quotes. The company can only quote based on vehicle availability. As you plan your excursion, consider the time you want to be at your final destination. You need to consider the drive time when planning your length of service requirements.
Determine how many people will be traveling with you. This will affect what type of vehicle you can ride in. While switching from 12 to 13 passengers sounds simple enough, you're likely to have to change from a limo to a party bus with that extra passenger. There are two considerations. First how many people can the vehicle legally hold? The Department of Transportation sets this guideline and it is strictly enforced. Secondly, how many people fit comfortably? If you're going to be in the vehicle for a long time, you may want to ask about the "suggested" passenger count.

Here are all the types of vehicles available:

Decide what amenities do you need. If you planning to bring a DVD to watch on the flat screen or an iPod to listen to, etc., ask the limo company if they can accommodate those requests. Consider all the details for your ride. Do you need ice, bottle water or glassware? Ask if they can offer what you need.
Be prepared to pay if you want to reserve. Almost always you have to put down a deposit in order to hold the rental. Unlike hotels or airlines, there's not waiting list or stand by passengers waiting to use the transportation if you cancel. The limo company needs your commitment or they risk losing other rental opportunities for the vehicle. You can typically pay with cash or credit card and the balance would be due at the start of your ride.
The reservationist is there to help. Just give them all the information so that they can help you make the best choice. Consider Le Limo, we strive to help you Return to an Era of Unparalleled Luxury. Call for a "limo consult," 508-842-4790.