The new hot "trend" in the transportation world is the proliferation of rogue app ride-service companies. But while these companies are winning customers, they are stepping away when problems arise with their clients. When you hire their service, whether it's a sedan or a limo, your payment goes to the app company, but to quote one of the bigger companies:
The provision of the transportation services by the Transportation Provider to you is…(an) agreement to be entered into between you and the Transportation Provider. Uber shall never be a party to such agreement.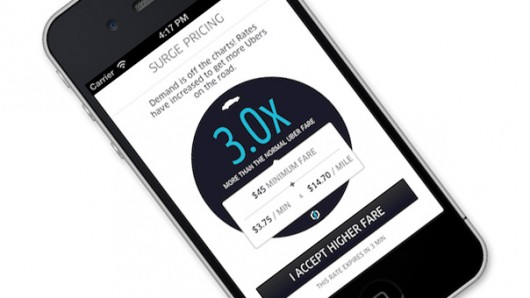 So you book your ride and then the app company, the company that picks your driver, then tells you that they "shall never be a party to such agreement!" They're saying they'll set up your ride, but they're not responsible for it. That's like the going to the hospital and having administrators say, "We're not responsible for anything that happens between you and the doctor."
So what do you do if something goes wrong? While negative incidents and lawsuits begin to pile up in the future because of the lack of proper insurance, driver qualifications, and vehicle safety, where does that leave the customer? There have been multiple reports of criminal charges against drivers. Do you think the app company is going to help you?
In Boston a licensed taxi cab medallions is valued at $600,000. Is it reasonable that these app companies don't have to compete in that same space? Uber in Boston has been issued a cease and desist order by Division of Standards of the Commonwealth of Massachusetts which stated "until the National Institute of Standards and Technology has guidelines in place for GPS location technology," the company cannot provide their application to the public.
Uber has ignored the state order.
In Cambridge, Uber drivers have been issued citations for operating an unlicensed livery service and for using a measuring device not conforming to state standards.
That said, there are several high quality livery companies that do take bookings from the rogue app companies. Just make sure you know what you're getting. With the new ride share programs, anyone with a driver's license and insurance can accept work from the app folks.
At a recent industry conference, one limo company president said, "I never thought the government would allow these companies to operate with commercial insurance policies. These companies will look you in the eye and lie (about their operations) and they haven't come forward to be fully transparent … we have to get the facts out there," he added.
Industry insiders predict that when the government sees that these rogue app companies operate illegally, don't have the proper insurance or licensing, they will realize that they made a mistake and there will be changes.
So far there has been no intervention and no enforcement of law, so these companies are operating without proper insurance; they do not have driver training requirements or vehicle safety standards. There are DOT, DPU and MassPort guidelines designed to protect the passenger. There are rules about passenger limits, emergency escape hatches, fire extinguishers, drug testing, OSHA guidelines and more. Le Limo abides by those laws. We have professionally-trained drivers who are randomly drug screened. The drivers are our employees and they are in the sedans, limos and party buses that we own.
Without change, there will be a race to the bottom with price wars and no standards. We would like to think that safety and professionalism will be a key component of making sure limousine companies work the way they are supposed to.
Even though you don't expect to be involved in an accident, make sure that you're making smart safe choices when you get a ride.