Some of Le Limo's newest advertising includes the catchphrase, "Live the Limo Life™." But what does it mean? Basically, we want to make sure you know that it's good to pamper yourself. To Live the Limo Life is all about seizing the day and splurging on yourself, enjoying the spoils of luxury. To Live the Limo Life means that you're living life to the fullest and indulging in a lifestyle that (at least occasionally) returns you to an era of unparalleled luxury.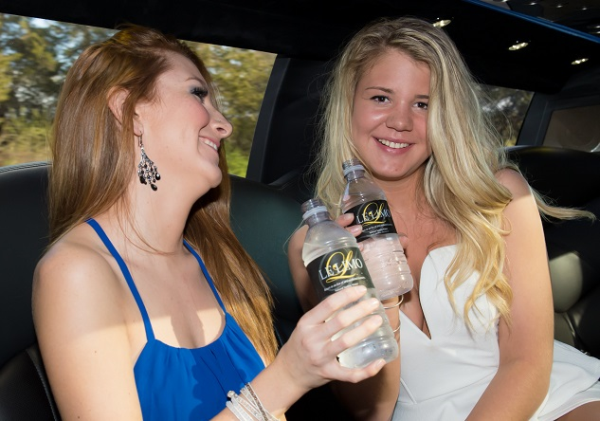 Living the limo life is not just about renting a limousine, it's about taking advantage of today. It's about recognizing that you deserve luxury. You're worth it. Buy yourself a bottle of champagne, spend on an elegant dinner at an exquisite restaurant, order some top shelf liquor. Of course, you still need to live responsibly; you still need to save for tomorrow; but you can also live for today.
Fill each day with joie de vivre, style and elegance. But luxury is not just about spending money; luxury is about quality and, sometimes, luxury is free. Luxury detests haste, slow down, enjoy a good cup of coffee or a glass of fine wine.
To Live the Limo Life is not about quantity, it's not about over indulgence; it's the quality that matters. Hang out in nice places. Pass time in luxury hotel lobbies or on the dock at the yacht club. Spend time in art museums not fast food places.
To Live the Limo Life is about watching a great classic movie, reading a great book, buying yourself a high style magazine. Fill your home with fresh cut flowers or buy a set of fine linen napkins.
To Live the Limo Life is about enjoying the rewards of life.
Of course, you can ride in a limousine. And yes, at Le Limo we have a vast fleet of Sedans, Party Buses, SUVs, Mercedes Sprinters, Stretch Limousines, a Vintage Rolls Royce, Stretch SUVs and a Custom Built Trolley. But the Limo Life is more than that. You need to believe that you deserve to live a life of luxury and elegance. You only live once, when you're ninety years old you should be able to toast yourself and say, "to my life, it's been well done."…so Live the Limo Life.