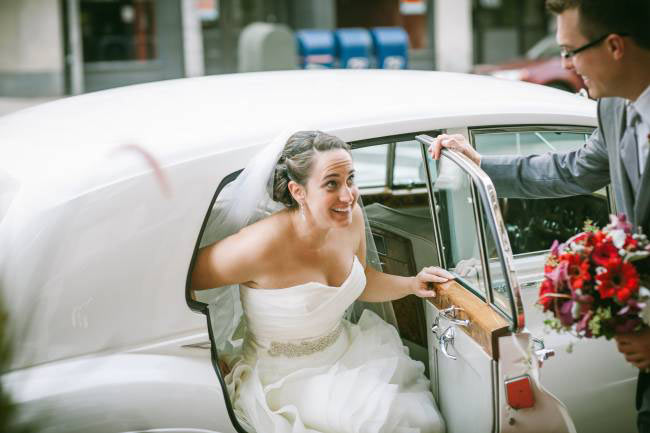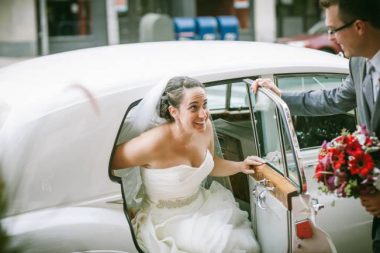 If you search around online you'll get a pretty good sense of why we were selected Best Limo by Boston Magazine. There are 5 star reviews on sites from WeddingWire.com and TheKnot.com to Google and Facebook. 
But it's rare that we get this level of storytelling in the feedback we receive. Big shout out to Kenny who has been one of our Rolls Royce drivers for years.
"Last week I attended [a] Conference at Bentley University [in Waltham].  As I was packing up our booth a man approached me with a broad smile on his face and his hand outstretched introducing himself as Kenny, the limo driver from your daughter's wedding.  I was so touched that he remembered me and so pleased that he reached out.  He really is a great guy and not everyone would reach out that way.  He was a wonderful driver but also a good "steward". 
As [our] contracted time on the vehicles was approaching [after the wedding] he suggested that he go on his way with the Rolls and that the bride and groom ride in the trolley with the wedding party.  It was a key suggestion as the trolley "party" was really an event within an event and such a great memory of that special day.  I know it did not maximize revenue for Le Limo but it added so much to our experience. It is folks like Kenny that make a good company truly great.
If you would be so kind as to pass that along to the powers that be at Lelimo I would appreciate it!
Have a great week!"
Jon
Thanks, Jon. Kenny got your message and so did dozens of others. We wish much happiness for the bride and groom. For more information call us at 508-842-4790.